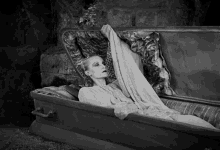 It may be cliche…..It may have been done before….especially on this site….but I rise from the depths of the pit I've been skulking around in for the past….
Well, maybe we don't count the days…….
………Okay, 16 months, 12 days, and whatever hours, minutes, and seconds….as of the writing of this post.
Surely, I was busy with so many amazing things. Surely, I wasn't just staring at my computer screen contemplating what has become of and will become of existence and the world and the universe and everything.
Surely, not….
……….Okay, maybe not mostly that. But I was working. I was DOING things.
.
.
I worked on my first theater production after two years of being dark (closed in theater terms). Disney's Newsies, if you were curious. It was amazing and weird being back doing what I love.
Amazing to be back doing theater….but weird because we had to wear masks every day and take Covid tests multiple times a week. We even had a couple actors and our choreographer test positive during the rehearsals, but luckily we were able to make it through without a wave of positive tests moving through the cast and crew.
We made it through our three weeks of performances and it was amazing. The cast was amazing, the crew was amazing, and it was amazing to be working.
.
.
And that was the last show the theater company planned for the year…hooray.
I worked on my writing and am still working on my third book…the rush of creativity and excitement at being published quickly wore off as I realized my theater career was, essentially, over (more on this in a moment). Thank the gods my publisher is very patient and forgiving and is giving me the time I need to get back into my writing zone…for now.
Surprisingly, it's very hard to write a fantasy book when your real life feels like it's tumbling down all around you and there's nothing you can do about it because you tried to be loyal to a company you truly believed in and turned down other opportunities to be fully available and then the company you tried to be loyal to cancels the rest of their season.
It's also weird because this is the second theater company I've been apart of, put a lot of my time and energy into…and now it's gone. Well, it's not ACTUALLY gone…it's just not doing any shows…and there are rumors it may be bought by another theater company I've done a little work with but will probably not want to hire me for future shows cause they don't KNOW me, but that's a whole other rabbit hole to go down at another time.
Enough of this. Let's talk about something positive………
.
.
I tested positive for Covid-19 on Tuesday, September 6th, 2022. That's right, the RONA got me!! I'm actually surprised it took this long. Really, I had symptoms beginning Sunday, September 4th but I was in denial…and out of state.
Full disclosure. I was in Oklahoma City, Oklahoma from September 1-5 for a writer's conference. Now, I can neither confirm nor deny, prove or disprove whether I went to the conference ALREADY infected or if I was infected AT the conference….or on the plane TO the conference…but it doesn't matter now. I wore my mask on the planes like a good little girl and made the choice to take it off AT the conference.
Though it didn't help to have my flight from Phoenix, AZ to Cali cancelled at 8pm at night and having to spend a surprise evening in Phoenix until the next available flight home the following day at 3pm. Fun fact, the reason the flight was cancelled was because the airport we were planning on flying into has a curfew…and our plane was delayed two hours….past the curfew…so they cancelled it…cool.
Anybut, the point is I'm no longer a Covid ninja, a Covid avoider, a lucky bitch who managed to avoid the virus by sheer stubbornness to ever take my mask off and wash my hands after someone even LOOKS at them.
My fever didn't break until Friday, I still have a nasty cough that won't leave me alone, and once my fever broke I lost my taste. Which losing taste is the strangest ting of all. I didn't even realize it had happened until I took the first bite of my favorite meal and the realization that I couldn't taste it slowly dawned on me.
I'm vaccinated and have one booster. So it could've been worse and I'm thankful my symptoms weren't worse or that I ended up in the hospital.
I'm also EXTREMELY thankful it happened now and not in a few weeks.
.
.
Remember how I talked about my theater job essentially being…over? Well, I guess my notorious indifferent luck decided it would do me a solid and I received a message from one of my close friends. They wanted to call me.
Now, this is a frightening message to an introvert like me. Call? Like talking on the phone? Why can't we text? I didn't have as many of my crazy thoughts as I usually do when someone asks to talk on the phone, mostly because I know my friend KNOWS I'm not a phone talker. So I, more quickly than normal, say hell yeah.
We talk and she offers me a job on a show for the Holiday season. A show with a Stage Manager who I had just finished working with on Newsies.
So of course I say, Hell Yeah! Okay, not those words cause it was technically a professional call so I was a lot more appropriate even though I know my friend wouldn't have cared if I said hell yeah, but I am a professional and she's a professional and we….are…PROFESSIONAL!
Luckily, the show doesn't begin rehearsals until end of October which gives me plenty of time to clear out the Covid coursing through my body and lord knows the mask will never leave my face again…in public. Cause in theater world you're basically out for a week and for rehearsals…that's a lot of missed work that is very difficult to catch back up on.
I'm excited to be given the opportunity to work on a show. I know how difficult it becomes to get work in this industry when those who were your links into the industry no longer participate in the industry…or are no longer with us. But I'm not ready to discuss that latter part. Maybe I will be someday…but not today.
.
.
Wow, that was a lot and yet not everything but I know no one wants to read anything this long let alone longer. I'm sure I'll find time to discuss the other things that happened since my last…check in? post? glimpse behind the curtain?
Does this mean I'm back for a consistent posting schedule. No. But I will do my best to maybe check in every now and then…especially with some interesting ideas rattling around in my brain.
I for sure want to talk about the writers conference I went to because I think it's interesting and I'm sure other folks would think it's interesting, too. Especially if there are any aspiring writers out there. So, I guess, if you're interested, keep an eye out for that? Though I'm not sure when that will materialize.
If you've made it this far…thank you. I had so many plans for this blog when I started it. I had so many ideas. Depression is a hell of a thing. Don't recommend it personally. But I'm also not ready to talk about that today.
Thank you for reading.
OH! I also am still on Twitch. If you're interested. My channel is Twitch.tv/luddiewig